Game 61, A's 2, Orioles 4 (27-34)
By Jason Wojciechowski on June 7, 2011 at 9:15 PM
Game 62 is likely already in the books, but I haven't watched yet, and I owe you, Dear Reader, a writeup of the oh-so-typical Game 61 loss to Baltimore.
The Orioles threw quite a variety of pitchers at the A's, some of them good, some of them not so good: Brian Matusz (good) is a lefty soft-tosser with excellent command; Jim Johnson (eh) is a fairly generic hard-throwing righty; Koji Uehara (rather good) has more velocity than you'd expect, but relies on pinpoint command of his fastball to put hitters away; and Kevin Gregg (disaster waiting to happen) is a hard thrower who frequently has no idea what's going to happen a tenth of a second after he releases the ball. None of this really mattered. The A's got their two runs on an Adam Rosales homer (in his first game of the year), ripped to left in nearly the same spot that he hit a homer against Matusz last year, and on exactly the type of pitch that you hope Matusz will throw: a soft fastball at the thigh level that caught a whole lot of plate.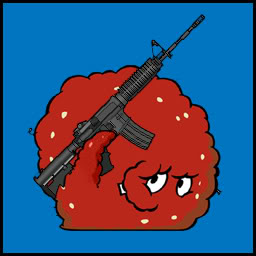 Matusz didn't throw enough of those meatballs for the A's to rack up the runs, though. The fat fastballs that I counted: second inning, 3-0 to Kurt Suzuki, taking all the way; next batter, Mark Ellis, 2-0 count, foul ball; third inning, 0-1 count on Conor Jackson, lined to left for a single; and Rosales's homer.
Obviously a good offensive team doesn't wait around for terrible pitches, but we have to put to rest the notion that the A's are anything other than a bad offensive team. They'll have outbursts here and there, but they'll be fueled by poor pitching or bloopy luck or bad defense or a combination of these things. The Orioles caught baseballs (notably a couple of deep drives to Adam Jones and Nick Markakis) and didn't throw awful pitches, so the A's were left hoping for bleeders and bloops that didn't come.
On to the
Box & Notes
| Player | PA | TOB | wRAA |
| --- | --- | --- | --- |
| Crisp (CF) | 4 | 0 | -1.024 |
| Barton (1B) | 4 | 1 | -.312 |
| Jackson (RF) | 4 | 2 | .400 |
| Willingham (DH) | 4 | 0 | -1.024 |
| Suzuki (C) | 4 | 3 | .808 |
| Ellis (2B) | 2 | 0 | -.512 |
| --Sizemore (PH-2B) | 2 | 1 | .200 |
| Rosales (3B) | 4 | 1 | .632 |
| Sweeney (LF) | 3 | 0 | -.768 |
| Pennington (SS) | 3 | 1 | -.056 |
Coco Crisp was one of the two victims of the Orioles' outfield defense as he launched a deep fly a little right of center that Adam Jones loped back on and caught over his shoulder. Jones looked about as casual as can be, in marked contrast to, say, Julio Borbon, who probably would have bobbled the ball and then kicked it over the fence. I'm being mean to Borbon, but the contrast between these two A's opponents on this ball, even at a remove of many weeks, is striking.

This is a different thing from saying that Jones is a good defender, of course. Derek Jeter proves that players who look butter-smooth on the field can be deceptively bad at what matters (getting to baseballs). As it happens, Total Zone liked him prior to this year (+25 runs in about 3500 innings) but has him at an astounding -9 in 500 innings this season. FRAA completely agreed with the 2008-2010 assessment but has him at +2 this year.

Daric Barton had the most unBarton at-bat I've ever seen him have in the third inning, fouling off two fastballs before swinging through a slow curve that was well up out of the zone. Three swings is one thing, but swinging at a pitch that must've missed the zone by a solid foot? Maybe he really should hit sixth!

Conor Jackson was also the victim of a defensive play, again by Adam Jones. Jackson lined a ball to left center in the first inning with Barton on first. Jones ranged over and picked the ball up on the backhand to keep it from getting into the gap, which is +1 Oriole Points. Jackson, though, not unreasonably, thought he could get a double out of the play since Jones had to go a long way for the ball. Jones, unfortunately, for the A's, earned +5 Oriole Points by throwing a strike to second, beating Jackson to the bag by multiple feet. Jackson's headfirst slide actually brought him in safely, by the strict definition in the rulebook, as he expertly maneuvered his hands out of the way of the tag and onto the bag. The umpire, though, as so often happens when the ball beats the runner by excessive margins, called him out anyway.

Bob Geren came out to protest but was soundly defeated in the ensuing debate.

Josh Willingham was not a victim of anything but his own inability to make contact.

Kurt Suzuki walked twice, but the filthy slider that Kevin Gregg threw to strike him out in the ninth is what stands out in my mind. Probably because it's most recent, but still: it was a nasty pitch with movement down and away that made Suzuki look foolish. If Gregg could throw that pitch with regularity, he'd be Mariano Rivera.

Suzuki did make the worst throw I've seen him make in a long time in the second inning, tossing a ball well into center field with Derrek Lee stealing in the second. The ball had sail and tail. Mark Ellis did not even have a chance to lunge for the ball. Later in the inning, he let a curveball get through his five hole, moving the runners to second and third. Gio Gonzalez did walk Mark Reynolds on the next pitch, so it's possible it made no difference.

Mark Ellis's night was notable for two things: slowing down Adam Rosales on his home-run trot1 and getting hurt. The latter is much more damaging than the former, although it has provided the A's with the excuse to call up Jemile Weeks and give him a few weeks at second to see what happens.

Weeks, by the way, hit leadoff in his first big-league game. That's pretty awesome.

Scott Sizemore had a nice A's debut, roping a liner up the middle and having a potential double taken away by Nick Markakis in right. He certainly hit the ball a whole lot harder than A's fans are used to seeing out of their second- or third-basemen.

Adam Rosales does not look like a guy with a cannon, but he has one that he showed off in the fifth, much to Vladimir Guerrero's dismay. After a diving stop down the third base line, Rosales rose, set himself, and made a throw that altogether too many third basemen cannot make with accuracy. Barton did not have to scoop or even reach low for the ball though -- it came in at about the height you'd expect on a throw from Mark Ellis. Easy peasy.

Cliff Pennington blew a double play in the first that may well have cost the A's a run. With Robert Andino on first, Nick Markakis hit a chopper that was just a tad to Pennington's right. He got in front of it, waited, and ... biffed it. Twice. Had he at least made a clean pickup on the second attempt, he could have made the out at second. Instead, everyone was safe, the next batter's ground ball double play moved Andino to third, and Vlad Guerrero knocked him in.
| Pitcher | Outs/TBF | Whf/Str/Pit | GB/BIP | K | UBB | HR |
| --- | --- | --- | --- | --- | --- | --- |
| Gonzalez | 21/30 | 10/64/102 | 10/26 | 3 | 1 | 0 |
| Balfour | 3/3 | 1/6/12 | 2/3 | 0 | 0 | 0 |
Gio Gonzalez actually ended up having a decent game, at least compared to what could have happened. Four runs in seven innings isn't a quality start, and in today's depressed (relatively) offensive environment, it's not even particularly good, but his defense did him no favors in the early going, and his day looked for all the world like a disaster start after the first two innings. But five frames later, the Orioles had exactly the same number of runs on the board.

This isn't to be exactly congratulatory. Three strikeouts and ten grounders in 30 batters isn't going to win you many baseball games, especially since a full ten of the sixteen air-balls were things that I'd classify as line drives. (I might have a looser definition of a line-drive than the data-collection services do, and I'm certainly subject to some of the same biases that their stringers are, so you can dismiss this tidbit out of hand if you like. But if you trust my eyes, then there it is.)
---
In what I should make a regular feature, Ray Fosse's Line of the Night was yelling at Mark Ellis to hurry up because Rosales was going to catch him on his trot. He did this as soon as the ball left the yard, I'll note, not waiting until Rosales had, in fact, caught up to Ellis. ↩