Game 62, A's 0, Orioles 4 (27-35)
By Jason Wojciechowski on June 8, 2011 at 1:45 PM
I would love to say something about "Guillermo Moscoso giveth and Guillermo Moscoso taketh away" in relation to the pitcher's fly-ball tendencies resulting in a couple of homers, but what exactly does Guillermo Moscoso give? A strikeout rate that would be a decent ERA? A straight fastball without much enough velocity to get away with it? A slider he can't hit the target with?
But hey, I'm bitching about the A's eighth starter, and I imagine Bobby Cramer is about to make us all pine for the days when Moscoso was on the mound.1 Plus, Moscoso wasn't exactly the problem in this game. Chris Jakubauskas, Clay Rapada, and Jeremy Accardo throwing eight shutout innings is the problem. (Koji Uehara finished things off, but there's no shame in not scoring against him.) Chris Jakubauskas!
Box & Notes
| Player | PA | TOB | wRAA |
| --- | --- | --- | --- |
| Weeks (2B) | 4 | 0 | -1.024 |
| Barton (1B) | 4 | 1 | -.464 |
| DeJesus (RF) | 4 | 0 | -1.024 |
| Willingham (LF) | 4 | 1 | -.312 |
| Sweeney (CF) | 4 | 1 | -.312 |
| Suzuki (C) | 4 | 1 | -.008 |
| Matsui (DH) | 3 | 0 | -.768 |
| Sizemore (3B) | 3 | 1 | -.056 |
| Pennington (SS) | 3 | 1 | -.056 |
That was a disappointing debut for Jemile Weeks. First, it turns out I've been saying his name wrong. Glen 'n' Ray said it "Jeh-mile", while I've been thinking it was more like "Jeh-meel".

Ok, that's not really the disappointing part. Oh-for-four with a weird sequence is the disappointing part -- in his first-ever major-league plate appearance, he went down looking on strikes without ever taking the bat off his shoulder. The pitches were fine, but they weren't exactly painting the corners. Weeks then apparently over-corrected and swung at each of the next five pitches he saw over three plate appearances, making three weak outs.

It's obviously not time to bury him, but it would've been fun for him to hit a triple, walk, and steal a base or something.

I'm no judge of defense, but his arm looked impressive, making up for the fact that he doesn't really throw like an infielder. On both double plays the A's turned, his toss on the pivot was pretty overhand. I worry that this will slow his release down enough that playing second could be dangerous for him, especially since he's already had injury issues in his career.

The only really close defensive play for Weeks was on an Adam Jones liner in the fourth that just got past Weeks to his right. In my judgment, the ball was hit hard enough that Ellis would not have been able to get to it either. (Query whether Ellis positions himself differently (less up the middle) than Weeks was, but then query further whether the coaches or Ellis himself is more responsible for that.)

Weeks did have a hard grounder right at him later in that inning that he knocked down first instead of gloving cleanly, but he didn't panic and trusted his arm, so the out was still made easily.

David DeJesus missed a double or maybe even triple, possibly of the run-scoring variety, by a matter of inches, lining a ball down the right-field line in the fourth with Daric Barton on first base. Barton read the ball off the bat and was already well around second when the ball landed and was called foul, so, depending on how Nick Markakis played the ball, Barton might've had a good shot at the plate. DeJesus wound up striking out in the at-bat and did nothing else of note at the plate.

In the field, though, DeJesus made one of the better plays on a line drive into the corner I've seen. Matt Wieters struck the ball very well, and it looked off the bat like an easy double. DeJesus, though, played the ball cleanly on one hop of the wall and fired a quick strike back to the infield, keeping Wieters, who, granted, doesn't run that fast, to just a single.

(Insert obligatory "plays that don't show up in the box score!" here, except I think that the advanced defensive metrics do attempt to account for outfielders that hold runners from taking additional bases.)

Ryan Sweeney had a frustrating night, hitting three line drives, only one of which fell for a hit. Mark Reynolds made half-dive-half-fall-down catch in the sixth on a low drive down the LF line in the sixth, and a ninth-inning hard shot went right to Derrek Lee. When line-drives are supposed to fall for hits something like 70% of the time, only getting one knock out of three is pretty annoying.

Kurt Suzuki's double on a 3-1 fastball that looked like it would've been ball four is the kind of hit that makes a fan of my leanings very conflicted. On the one hand, swinging at pitches out of the zone isn't the way to success. On the other hand, on 3-1, a batter might find it profitable to pick a spot and look for a fastball, taking a big rip if he gets it. If Suzuki was looking in and got a hittable fastball a bit farther in than Jakubauskas meant to throw it, then I guess I can forgive him jumping on it.

This might just be post-hoc rationalization of a player's poor decision that happened to work out.

Hideki Matsui got some more at-bats today that, shockingly, did not break him out of his slump but instead simply cost the team outs.

Scott Sizemore got his first A's start, hit a single, and started two double plays. That's not terrible.

Cliff Pennington knocked a single off Jakubauskas's ankle that caused some consternation in the Oriole dugout. Not that knocking him out of the game would have mattered. The Baltimore long reliever probably would have struck out six A's in three innings.
| Pitcher | Outs/TBF | Whf/Str/Pit | GB/BIP | K | UBB | HR |
| --- | --- | --- | --- | --- | --- | --- |
| Moscoso | 15/29 | 5/48/76 | 5/16 | 2 | 1 | 2 |
| Wuertz | 3/4 | 1/7/9 | 0/4 | 0 | 0 | 1 |
| Breslow | 3/5 | 7/13/16 | 1/2 | 3 | 0 | 0 |
| Cramer | 3/4 | 2/7/11 | 1/3 | 1 | 0 | 0 |
That's pretty much Guillermo Moscoso right there. All of his swinging strikes came in the first two innings, and two of the five were against Mark Reynolds, so reduce them by some multiple to account for the fact that I could strike out Reynolds if you gave me a couple of chances.

Adam Jones destroyed a hanging Michael Wuertz slider for a homer over the left field wall in the corner. It wasn't hit as far as Luke Scott's bomb against Moscoso, but it was still an impressive laser.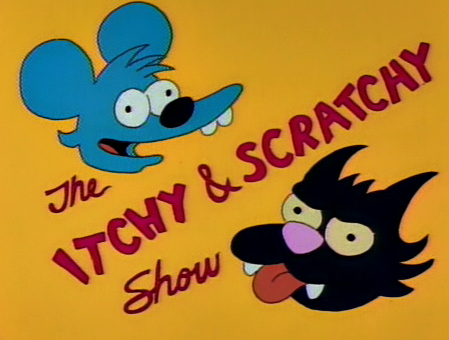 Craig Breslow got seven whiffs in one inning, struck out three, and still gave up a run. It wasn't a scritch-scratch run, either, as Luke Scott smoked a double to the center field wall, just missing his second homer of the day, ahead of a Mark Reynolds hard grounder over the third-base bag for another double. It was a sharp contrast to the ten pitches it took to dispose of Matt Wieters, Ryan "Two" Adams, and J.J. Hardy.

Bobby Cramer was the only A's pitcher who did not give up a run. That's impressive, right?
Miscellaneous
Glen 'n' Ray are obsessed with the Jonathan Papelbon ejection and ump-bump. The broadcast showed video of it again and Glen felt the need to give us this, delivered with as much incredulity and scorn as he could muster: "HE WAS THROWN OUT AND WILL BE SUSPENDED BECAUSE OF A. PITCH. THAT. WAS. CALLED. A. STRIKE." He was mad about this on the day it happened, and he's still mad. It's hilarious.
---
As I write this, I see on Twitter that Bobby Cramer (poor guy) is not actually going to start Friday's game. Instead, that honor goes to Graham Godfrey, who will be called up from Sacramento to make his major league debut. The A's actually appear to have even less faith in Cramer than I do. ↩