A's link roundup, 1/16/12
By Jason Wojciechowski on January 16, 2012 at 8:45 PM
With the A's trade of Guillermo Moscoso and Josh Outman for Seth Smith, the effects on the rotation and outfield (and 1B/DH while I'm at it) I've already written about here, there are a few more links than there've been in the last little while.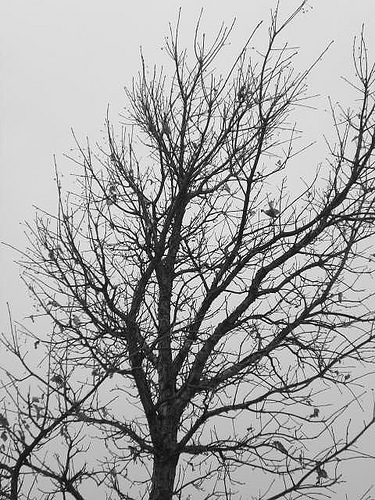 Image by Baylee_Farris
David Wishinsky doesn't like the deal, thinking the A's gave up too much for something they don't really need. I don't think we should be too quick to refer to the gain of a 40-man roster spot as a "fringe benefit," though. Keeping the roster as it was would have resulted in the loss of a relief pitcher or Adrian Cardenas (my guesses, with weight leaning toward the latter) for nothing. This way, you get rid of a pitcher who could very easily be replacement-level next year (and hell, a year ago he was a replacement pitcher -- guys who get booted off the 40-man tend to be like that) while there's still a fuzzy feeling around the league for him. And Outman is the cost of doing business.
Also, I wouldn't be so quick to declare Seth Smith a platoon hitter. His career wOBA split, in the terms employed by Matt Klaassen in this piece at FanGraphs, is 31.9% (taking the gap between his vs. L and vs. R wOBA and dividing by his total wOBA), while a league-average lefty is expected to be at 8.6% (per Klaassen, per The Book). The problem is that Smith's split has come in just 239 plate appearances, and The Book's formula calls for regressing that against 1000 PAs. The result is an expected split of just 13%.
The point here is less "what will Smith's split be going forward" than "let's note how few at-bats Smith has had and how many it's been found to take before we have confidence in a lefty hitters split." Billy Beane has already said, as I mentioned in my earlier piece, that Smith will play every-day, which implies something about the A's scouting department's belief in Smith's ability to hit lefties far better than he's shown so far.
You can also examine Smith's minor-league splits here, though I don't know how to evaluate them. Do splits tend to grow, shrink, or stay stable over time? What's the baseline?
Anyway! Taylor Halperin at our Mariners sister site Pro Ball NW thinks the A's won the deal by a lot.
Jack Moore, writing at FanGraphs, also likes the deal for Oakland, noting that the A's gave up very little for a player who was shopped around forever -- Dan O'Dowd quite likely wanted a lot more than what he ended up with.
Paul Swydan, also at FanGraphs, looks at the deal from Colorado's perspective in terms of setting up a starting rotation, but along the way notes that Moscoso and Outman have big fly-ball rates and few strikeouts, and neither is young enough to give hope for a lot of growth (to the extent that this happens for pitchers anyway).
Dustin Parkes at Getting Blanked thinks that the A's got a nice deal and that perhaps Seth Smith, despite the park change, could win by moving to a team that better appreciates him.
Franklin Rabon at sister site Capitol Avenue Club thinks both teams got mediocre players (which is kind of how trades involving mediocre players work), but is mostly just relieved for the end of Smith-to-the-Braves rumors. (I'm not sure Smith qualifies as a "prospect," though.)
As for Bartolo Colon, here's Tommy Rancel at FanGraphs, basically noting that the amount of money committed is tiny enough that even with extremely reasonable expectations, Colon is a good risk.
Jonathan Mayo has Jarrod Parker as the tenth-best right-handed pitching prospect in the game. Parker was ninth on the list last year, though I don't really understand the concept of separate rankings for RHP and LHP. Anyway, Mayo calls Parker "mature."
Grant Brisbee posts a photo of the A's 2012 calendar that is so very A's.